Run a Free VIN Lookup to Get a Reliable Car Report
Just enter the VIN to instantly access trusted sources of vehicle information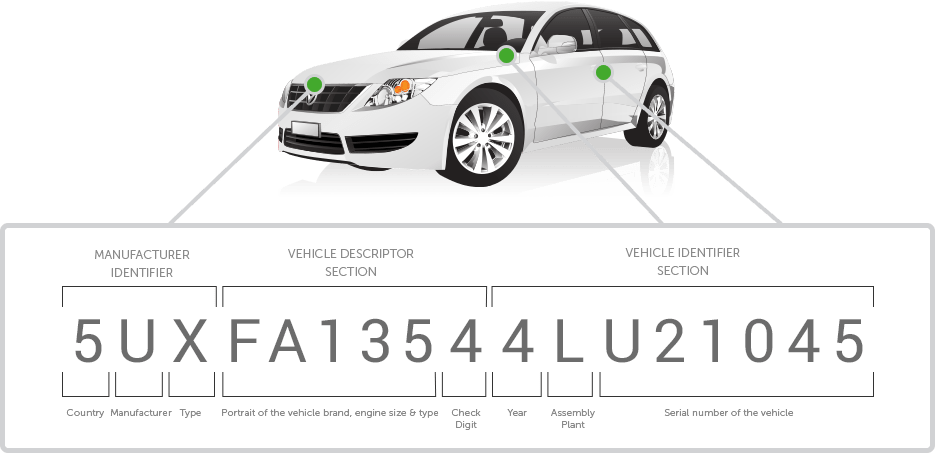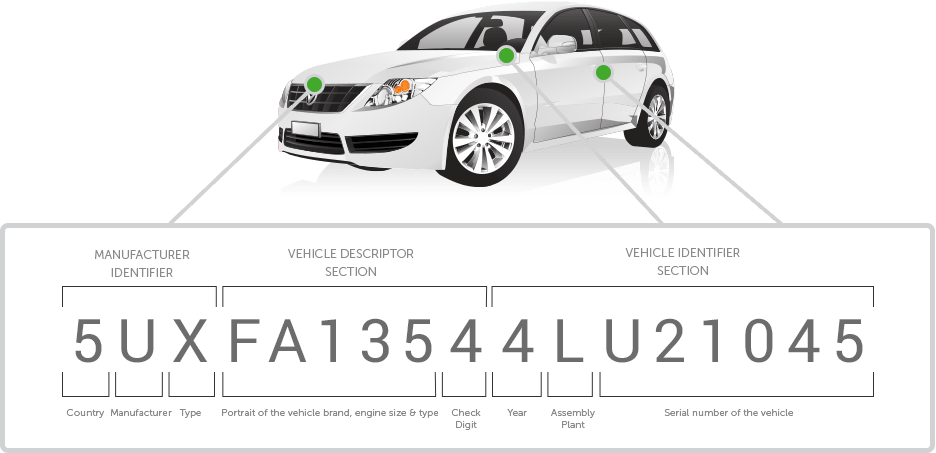 Learn more about Vehicle Identification Numbers
A Vehicle Identification Number, commonly abbreviated as VIN, is a unique 17 digit serial number containing both letters and numbers (for example, 5UXFA13544LU21045) which is used to identify vehicles such as cars, motorcycle and trucks. Every vehicle sold must have a unique, unchanging VIN, making it traceable and identifiable. Thanks to these properties, it is commonly used to run vehicle history checks which detail past accidents, insurance claims, car specifications and more valuable information.
How do I find a vehicle's VIN?
A VIN may be found in several places on the vehicle and its documentation. Typically, the VIN is found on either the registration documents or the insurance policy.
On the vehicle itself, it is commonly found on the driver side of the interior dashboard, near the base of the windshield, on the front of the engine block, or the driver's side door post.
If you're having trouble finding your vehicle's VIN, check the manufacturer's website for detailed instructions.
What does a VIN report include?
VINCheckPro is a cutting edge VIN check & motor vehicle records search engine. Whether you want to validate a vehicle's information, learn about its history, or fill in the blanks, our vast collection of vehicle records and lightning speed search technology will help you get the job done. Our affordable tools utilize a comprehensive digitized vehicle record database that is collected from numerous sources and is regularly expanded and updated. It is our highest priority to provide you with the highest level of Security and privacy. Read more about VINCheckPro »